For real peace of mind



2 Year RAC Platinum Warranty & 12 Months Roadside Assistance
¹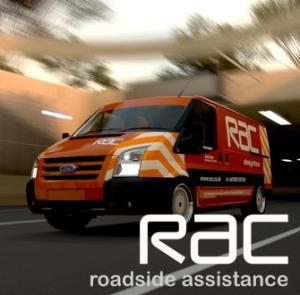 Our high quality, low mileage used retail mobility vehicles (WAV's or wheelchair accessible vehicles), when bought for personal use are typically supplied with a minimum of 2 Years Warranty which is provided by either the balance of the original vehicle manufacturer's factory warranty, RAC Warranty or a combination of both, where required.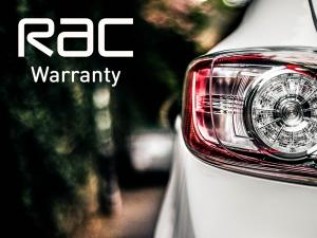 Brand new wavs or nearly new vehicles that fall within the original vehicle manufacturer's guarantee period benefit from their factory warranty period which will vary according to brand.
Our late model, low mileage used wavs, falling outside of the manufacturers warranty period are typically supplied with a 2 Year RAC Warranty, Platinum Maintenance & Repair Plan
Please see individual listings for details*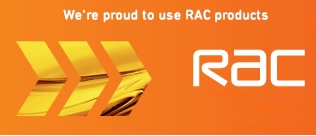 * The RAC Warranty Maintenance & Repair Plan applies only to used retail wheelchair accessible vehicles (WAV's) where specifically indicated on individual listings for private use (non-commercial). Please click below for details, terms & conditions. There is no limit to the number of individual warranty claims per vehicle up to the full value of the vehicle and each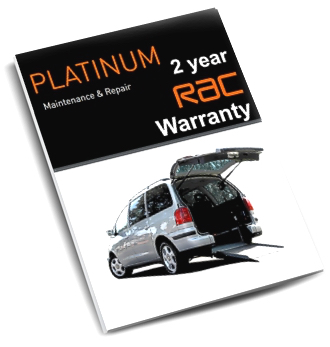 individual claim typically covers the cost of repairs up to £2,000.00 in value. Warranties on other vehicles such as taxis, private hire vehicles, wheelchair driver vehicles, adapted vehicles (cars, mpv's, 4x4's & motorhomes), trade vehicles, part exchange bargains and other older, higher mileage or or lower cost wheelchair accessible vehicles will vary. Please ask for details via individual vehicle listings or click here to view RAC Platinum Warranty details
¹ 12 months Complimentary RAC Roadside Assistance & Breakdown Cover for your wav:-
Your membership will automatically renew each year on a continuous basis using the payment details you gave the RAC when activating your cover. If you do not specify what level of cover you require, you will automatically renew on the same cover level as your complimentary period. No cash alternatives available. 12 months complimentary breakdown cover cannot be activated while in a breakdown situation. Offer cannot be used in conjunction with any other offer and may be withdrawn at any time. Offer is not available to existing RAC members and does not include commercial vehicles.

RAC breakdown cover is arranged and administered by RAC Financial Services Ltd. and provided by RAC Motoring Services and/or RAC Insurance Ltd. RAC Warranty Maintenance & Repair Plans are provided by The Warranty Group (TWG)